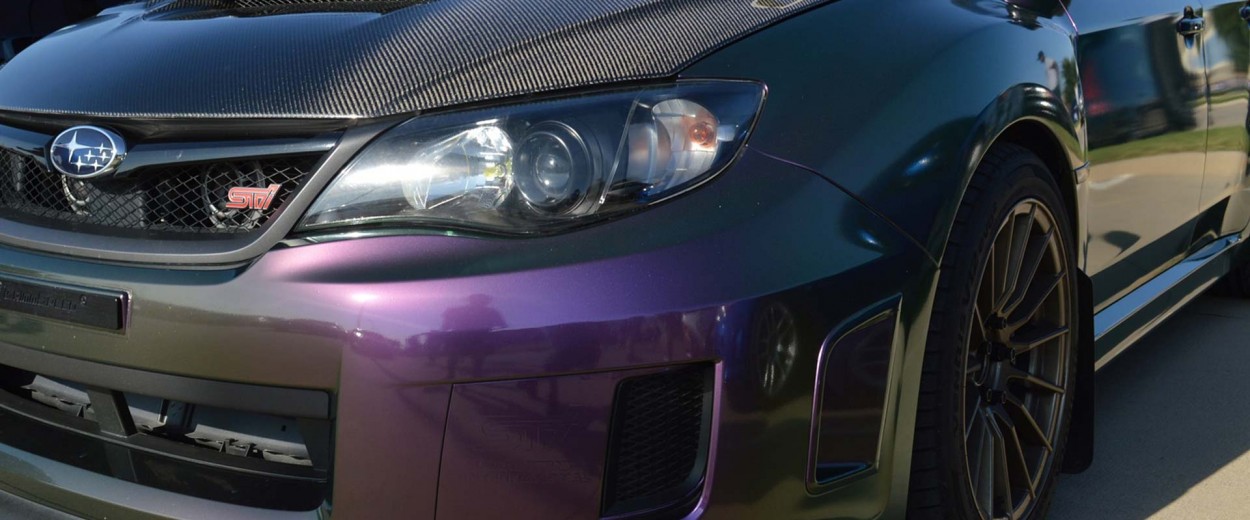 Tint Clinic has the protection you need to keep your car's paint job in tip top shape.
Keeping the front of your car clean and protecting it from the elements can be difficult, especially in extreme northern climates. Your car's most vulnerable surfaces are the ones that are exposed to the elements as you make your way through the wind, rain and snow. By neglecting the care and protection of this surface, your paint job could become dull and worn over time.
Paint protection film is a clear thermoplastic shield of film that is applied to the painted surfaces of your car to protect the paint job. This kind of protection film is not only encouraged, it is Original Equipment Manufacturer (OEM) approved by virtually all car manufacturers.
We have a variety of paint protection options to meet your needs. Standard application begins from $275 (+HST) includes your hood and fenders. Call or email us for more information.